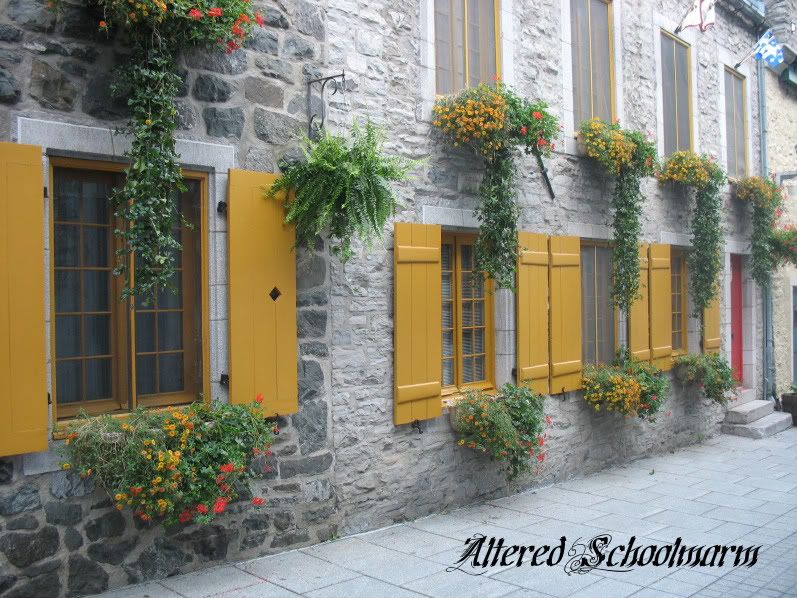 shutter –noun
1. a solid or louvered movable cover for a window.
2. a movable cover, slide, etc., for an opening.
3. a person or thing that shuts.
I was just testing how to post photos from Photobucket. This is a photo from our trip to Quebec City last summer. It was so beautiful there, probably the most romantic place I have ever visited. This is one of my favorite photos. As a matter of fact, I can't believe that I actually took this photo myself. Sometimes I surprise myself.